Parent Collaboration Model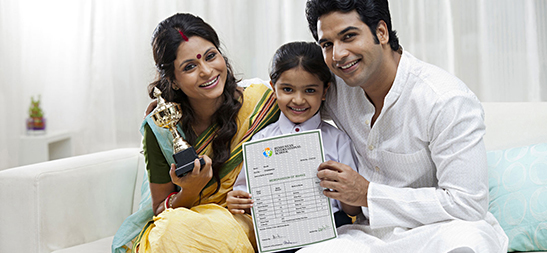 It is a well established fact that very significant Cognitive Development of a Child takes place in the Pre School years.
Parents who are fully in sync with Pre School Events and Programmes are better poised to establish an appropriate connect between what is learnt at School and what takes place at Home.
The HISTAR Programme envisages deep and extensive contact with our Parents to monitor the development of the Child and behaviour while not in School.
Positive Parental Participation necessitates that a Child's Learning is a 24 X 7 Continuous Learning Process. This facilitates the Synaptic Brain Development Process of the Child significantly and facilitates subsequent Cognitive Development.
Enhanced Parental Participation is ensured through a regular written and spoken Feedback System involving all aspects of the Child's Learning Process.
Parental Support is the Pivot to ensure that there is absolute Congruence and Synergy on what is practiced both at Home and School to ensure that the Child faces no childhood dilemma on what is taught and what is actually practised.